Luke Martin Feldman (also known as Martin Linxfeld or Martin, The Cook) 
Luke Martin is a Cloud Evangelist, currently working as Senior Principal Product Manager at Oracle. His focus is on advocating the cloud to the customers. Luke is also a member of a global tech marketing organization, responsible for building and promoting OCI Reference Architectures and Terraform-based QuickStart's code for the OCI Architecture Center site. Before the technical marketing position, Luke was working as Cloud Solution Architect at Oracle A-Team, helping customers around the globe to lift and shift their on-prem environments into OCI. During that time Luke was constantly convincing customers to follow the Infrastructure-as-Code principles and move from manual deployments into automated ones, based on Terraform or Ansible codes.
Luke privately is a happy husband, and father of 3 teenage kids. In his spare time, Luke spent a lot of time playing board games (extreme fan) and also love to run in the nearby forest which is the best temple for enjoying time with his dog.
Luke's personal credo is to never give up and learn as quickly as it is possible. Two years ago he has passed Oracle Cloud Infrastructure 2018 Certified Architect Associate and recently he updated his level to Oracle Cloud Infrastructure 2019 Certified Architect Professional. Apart from that, he has also passed two other OCI exams: Oracle Cloud Infrastructure Developer 2020 Certified Associate and Oracle Cloud Infrastructure 2019 Cloud Operations Certified Associate. As Terraform started to be his primary focus, this year Luke has confirmed Terraform's 3 years of hands-on experience by passing the HashiCorp Certified Terraform Associate exam. In this blog, Luke would like to share his experiences with OCI, Terraform, and Ansible and sure other interesting topics related to Cloud and Infrastructure-as-Code paradigm.
---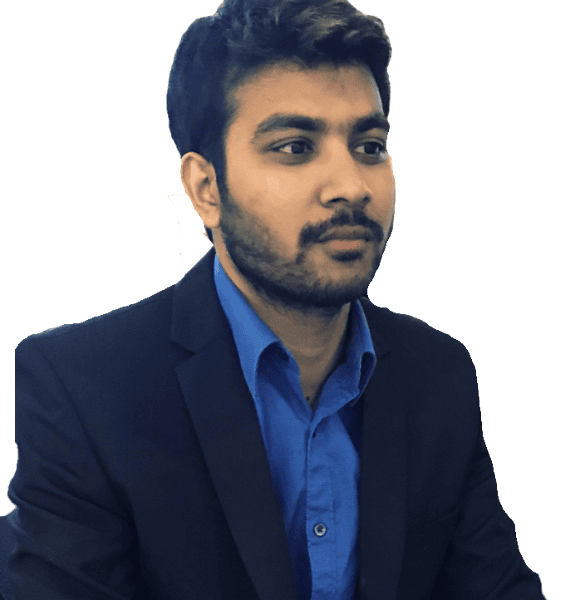 Kranthi Kumar Manchikanti
I am Kranthi Manchikanti working as a Cloud Solutions Engineer at Oracle and certified in hybrid cloud infrastructures like Oracle Cloud, GCP, Azure and Blockchain solutions with more than 5 years of industry experience in application design, management and development. I am a technology evangelist and spoke at conferences like RSA, MACC (Midwest Architecture Community Collaboration).
I run, play Racketball and write poetry. Solving business problems using technology is my passion and I wake up every day hoping to learn the same and make a difference by exploring solutions. We are in the exciting era of the cloud world and I use this blog to share such topics that could save time and energy.
---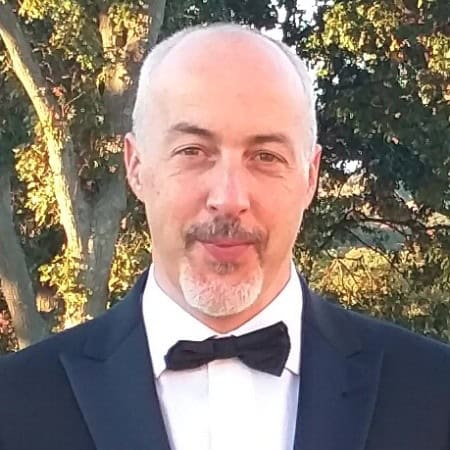 Mattia Rossi
I am a technologist, currently working as Director of Cloud Engineering at Cintra, where I spend most of my time designing and validating complex cloud architectures and writing code to automate deployments. A very happy husband and father of two kids used to be a serial board gamer, but now I spend most of my time with the kids and fiddling with electronics, mostly IoT devices to augment my home automation setup. I go rowing and snowboarding when I can (alas, never too often). Before joining Cintra I worked as a freelance consultant for a Bank, as CTO for a couple of small IT firms and for a not so small financial services startup (Zopa Italy). I am a fan of doing things 'the right way', and that often means I spend way more time planning and experimenting with the tooling before getting things 'going'. The upside of it is that when I get things right the result is often spectacular in how fast things get moving once all the tools and pieces are in place. I am a Certified Oracle Cloud Infrastructure 2019 Architect Professional, and an AWS Certified Solutions Architect – Professional. On this blog, my plans are to share experiences and opinions on DevOps patterns and tools.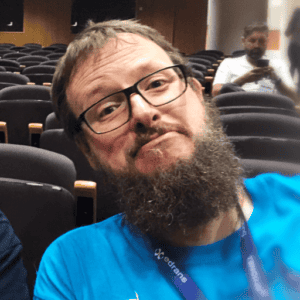 lefred has been consulting OpenSource and MySQL for almost 20 years. After graduating in Management Information Technology, Frédéric Descamps started his career as a developer for an ERP under HPUX. He will then opt for a career in the world of open-source by joining one of the first Belgian start-up dedicated 100% to free projects around GNU/Linux. It is in 2011 that lefred joined Percona, one of the leading MySQL-based specialists. He decided to join the MySQL Community Team in 2016 as a MySQL Community Manager for EMEA & APAC. Frédéric is also a regular speaker of OpenSource Conferences. His blog mostly dedicated to MySQL is http://lefred.be. Fred is also the devoted father of three adorable daughters: Wilhelmine, Héloïse & Barbara.
---
IMPORTANT: These are personal blogs. Any views or opinions represented in these blogs are personal and belong solely to authors and do not represent those of people, institutions or organizations that we may or may not be associated with in professional or personal capacity unless explicitly stated. Especially the views expressed on this website are our own and do not necessarily reflect the views of Oracle.
All content provided on these blogs is for informational purposes only. We make no representations as to the accuracy or completeness of any information on this site or found by following any link on this site.
We will not be liable for any errors or omissions in this information nor for the availability of this information. We will not be liable for any losses, injuries, or damages from the display or use of this information.
---
You can contact us here: